I was honored to be one of the judges in Flipgrid's inaugural Graduation Voices contest.  Graduates of high school and college contributed their voices to two grids to complete the sentence, "To me, graduation means…"  Almost 200 graduates added their voices between the two grids, and I enjoyed watching all of them along with fellow judges Shannon Miller and Alec Couros. Congratulations to the two winners, Eliot and Jay.  They will each receive a new Apple watch.  You can read the full post on Flipgrid's blog.
I also send a huge congratulations to the other top voices on the grids.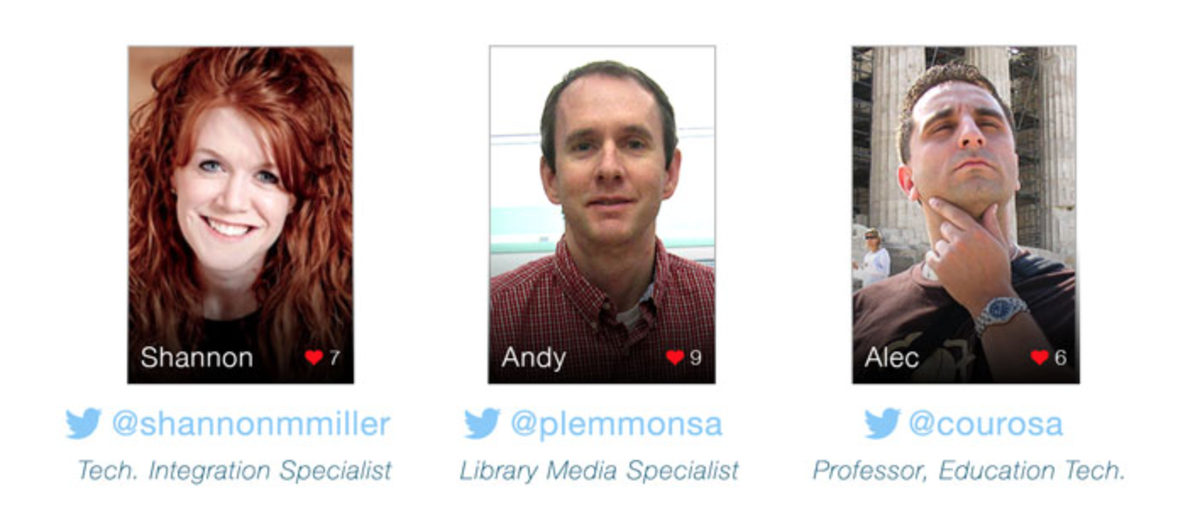 Judges' top choices for Graduation Voices 2015
High School
Watch Ami's video here. Watch Anthony's video here. Watch Ben's video here. Watch Guillermo's video here.  Watch Kyle's video here.
College
Watch Abbie's video here. Watch Alyson's video here. Watch Jamie's video here. Watch Liz's video here.  To view all entries to the #grad15 grid, click here. Since I had the pleasure of watching every single video, I heard many standout voices.  Every video was special in some way, and some had me laughing out loud.  Graduation means so many things to so many people.  We all might think of it as closing one chapter and starting another, but most of us have other reasons we love graduation.  High school and college are a time to find yourself and further develop yourself as an individual.  Bravo to these students for letting their personalities shine through.  I want to recognize a few of the voices that made me smile in their own way.
I wish all of these graduates the best as they continue on in what life has in store for them next.  Go out and change the world!