When Ms. Foretich (art teacher) and I finished sharing Love by Matt de la Pena & Loren Long with our 3rd graders, we flipped back to one image in the book.
This image always surprised students when I read the book aloud.  It's the only image in the book that is zoomed in so close.  There was always a collective gasp or audible reaction, and we often had to stop and talk about what this image was all about. I was so glad that Ms. Foretich chose to focus on this image with a whole grade level.
We paired this image with another book called The Best Part of Me.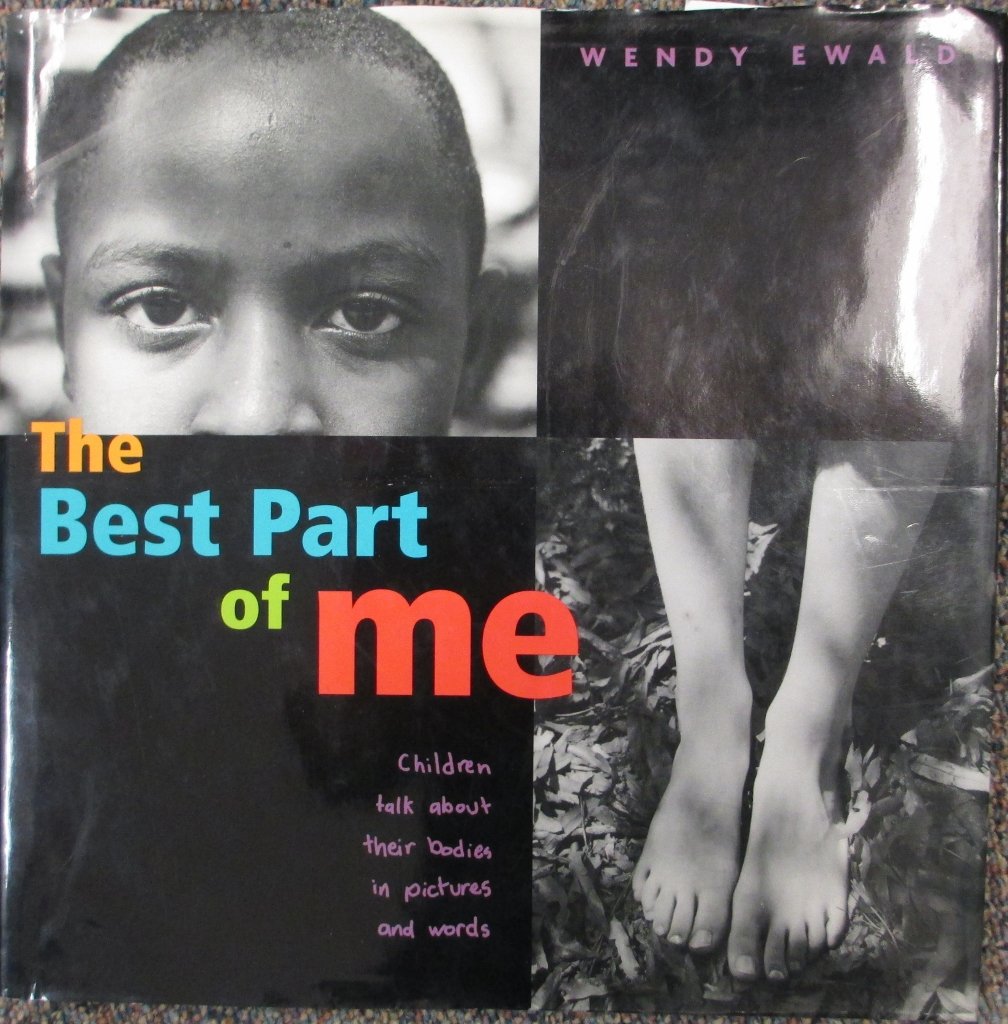 This book features voices of children as they talk about the favorite parts of their body and why. Each poem/prose is accompanied by a black & white image.
In response to Love and The Best Part of Me, students brainstormed about their own bodies and what they love.  We encouraged students to think about body parts, favorite activities, and personality as they brainstormed.   By the end of class, we wanted students to focus in on a particular aspect of themselves that they could photograph and write about.
Ms. Foretich continued this project in class by having students use iPads to take selfies of the favorite parts of themselves.  Students also finished the writing and typed up their words.  Ms. Foretich printed all of these to mount on black paper.
They are now displayed in the rotunda of our school.  I love standing in the center of the rotunda and looking around at all of the student images and voices staring back at me.  To see what each student loves about himself/herself is reassuring in a world that can sometimes seem mean and chaotic.
If you find yourself in our school, I hope you'll take time to see (and be inspired by) their work too.