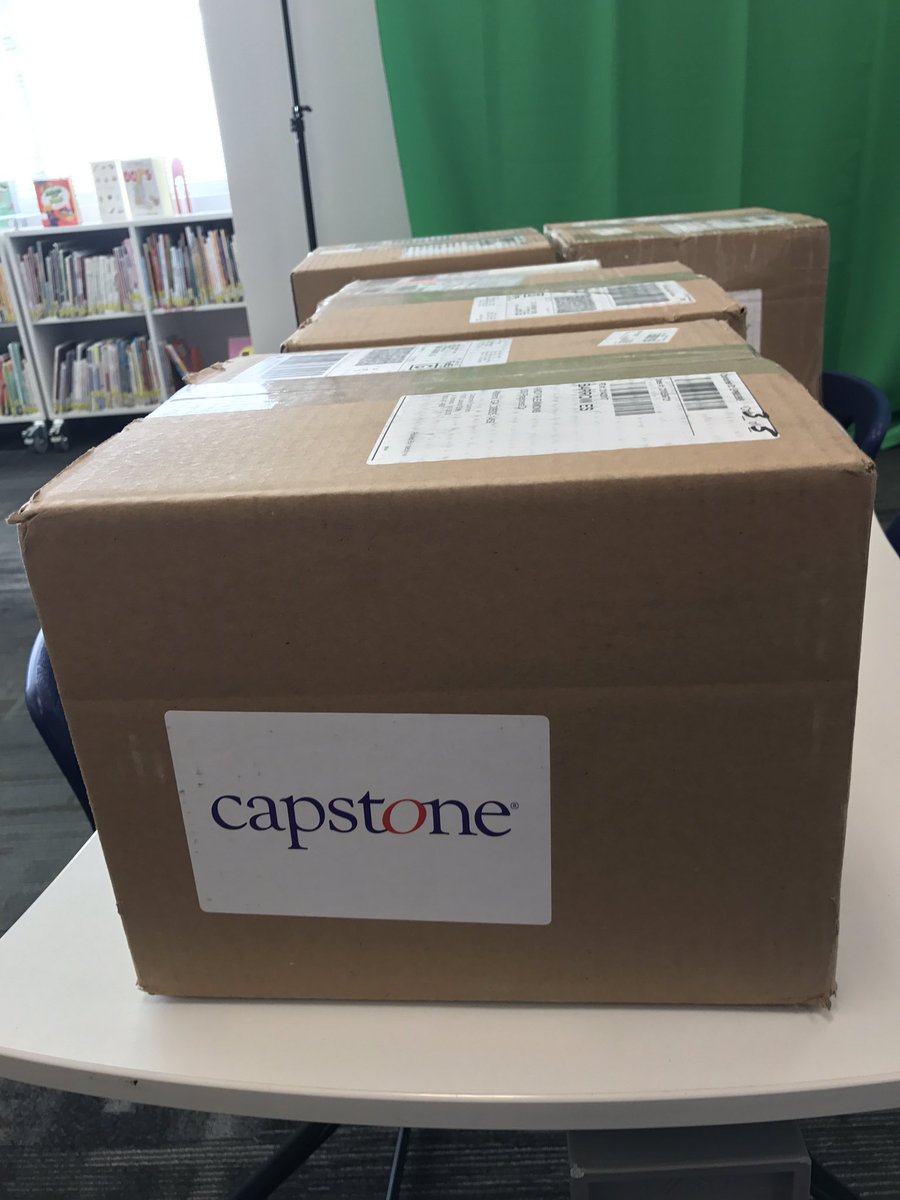 Every year a volunteer group of students give their time to spend a budget on books for the library. This budget comes from grants, book fair profits, and rewards points and it is completely in their control. They create a survey, interview students throughout the school, analyze the results, set goals, meet with vendors, create consideration lists, narrow the lists to the final order, unpack the books, and display them for checkout.
This year's book budget group purchased over 150 new books for our library from Capstone and Avid Bookshop.
When the books arrived, this year's crew had a big additional step that previous crews didn't have.
They had to sort the books into genre categories, label the books with their new genres, and scan them into those subcategories in Destiny.
Once the books were all ready, the students put them on display all over the tables of the library, and the excitement of check out began.
Because there were so many books, it was hard to put them all out at once. As books got checked out, we refilled the tables with new books.  Within the day that the books were put on display, almost all of them had been checked out.
Once again, the amazing Amy Cox at Capstone allowed our committee members to choose 1 book that was their personal choice for the library and these books were donated to us as a thank you.  Students got to put a personalized label on the inside cover to show that they were the selector of the book.
Student voice matters in the library, and every year I value this process of seeing students BE the process of collection development instead of just requesting books to be purchased.  When they take part in every step of the collection development process, they see the thought that goes into each book on our library shelves.
They see that their interests and requests matter because they immediately see those represented in the books on our shelves.  If the library is to be a true community, then I feel like one person can't decide on all of the books in the collection. I certainly have a major role in collection development, but when my students work alongside me in this process, we all become members of our library rather than just a consumer.
Happy reading!